Dragon Brew Coming to Kickstarter
May, 2016
We have been working on Dragon Brew for the past year and we finally have a time-line for release. Dragon Brew will be coming to Kickstarter in Q1 of 2017 (most likely early February). This is very exiting for us and we really hope you like what we put together.
Please join our mailing list to get updated on the game's progress.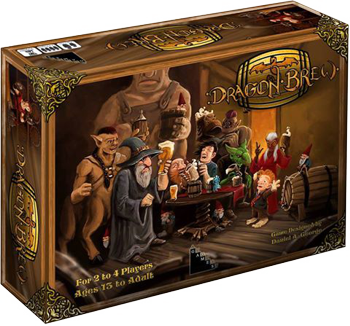 Geekway to the West May 2016
Tobey Gee will be demonstrating Dragon Brew at Geekway to the West in Saint Louis, Missouri.
Kublacon
May 2016
Daniel George will be demonstrating Dragon Brew and Treasure Mountain at Kublacon in San Francisco. Stop by and give the game a try. Dan may even buy you a beer!